Services
Rigging & Machine Moving
Reach out to Sullivan Industrial Services to make your rigging and machine-moving project all the more easier! You can rely on us to maneuver, lift, and relocate your equipment. From national to global projects, we have the expertise to rig and relocate all sorts of machinery. There are many circumstances and situations in which rigging is necessary, some of which include:
Assembling and installing new equipment

Plant Relocation / Reorganization

Dismantling and removing decommissioned machinery

Crane Rigging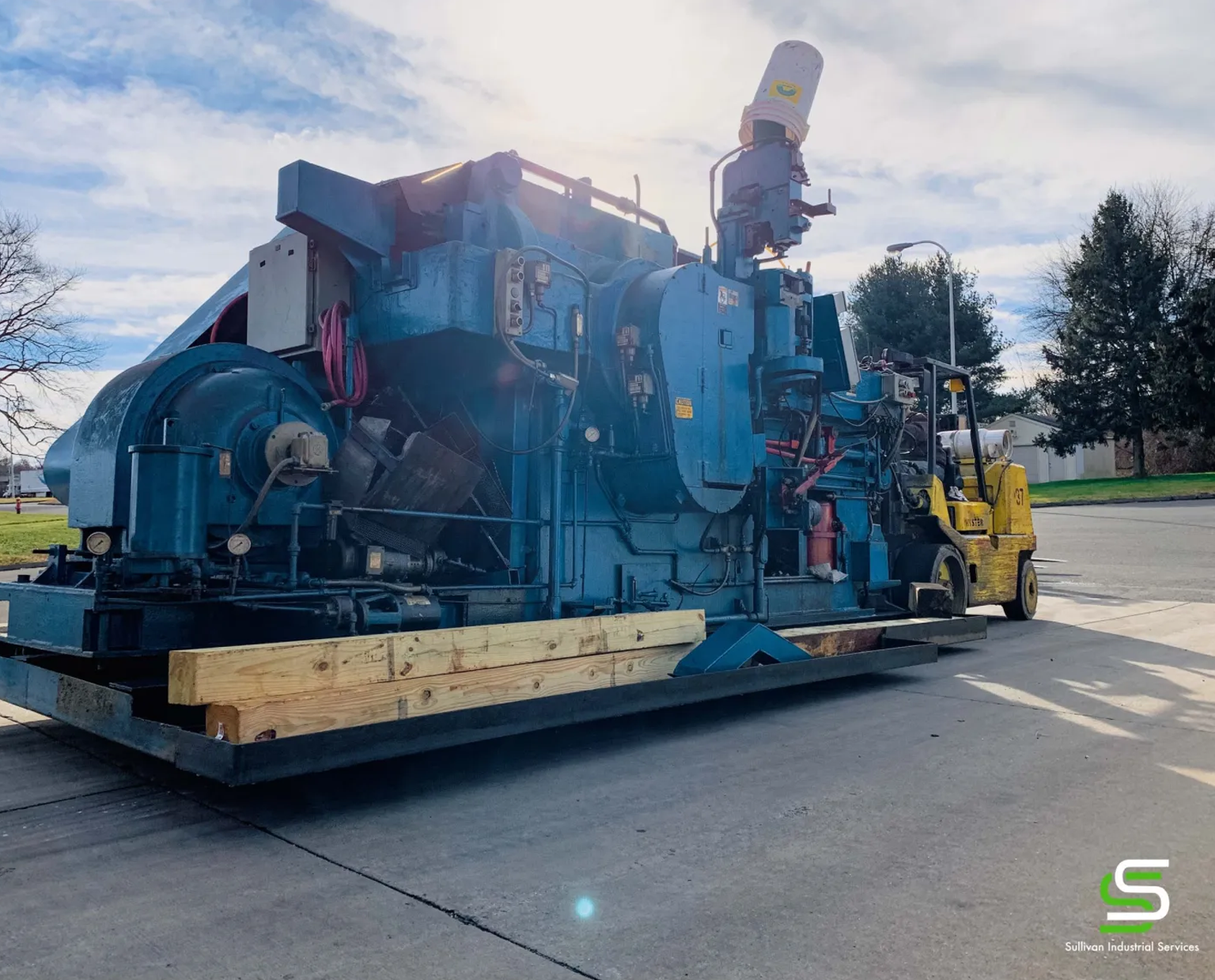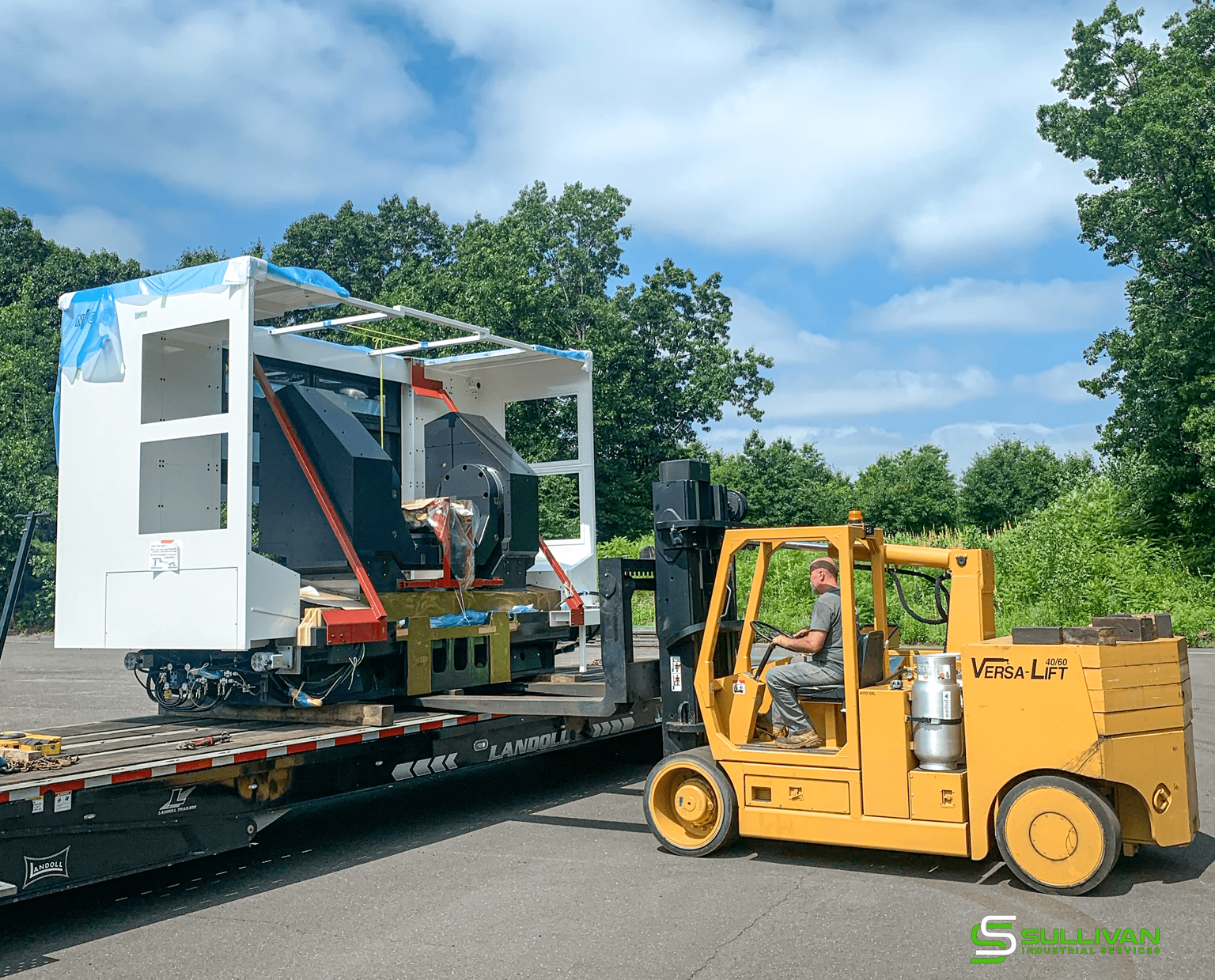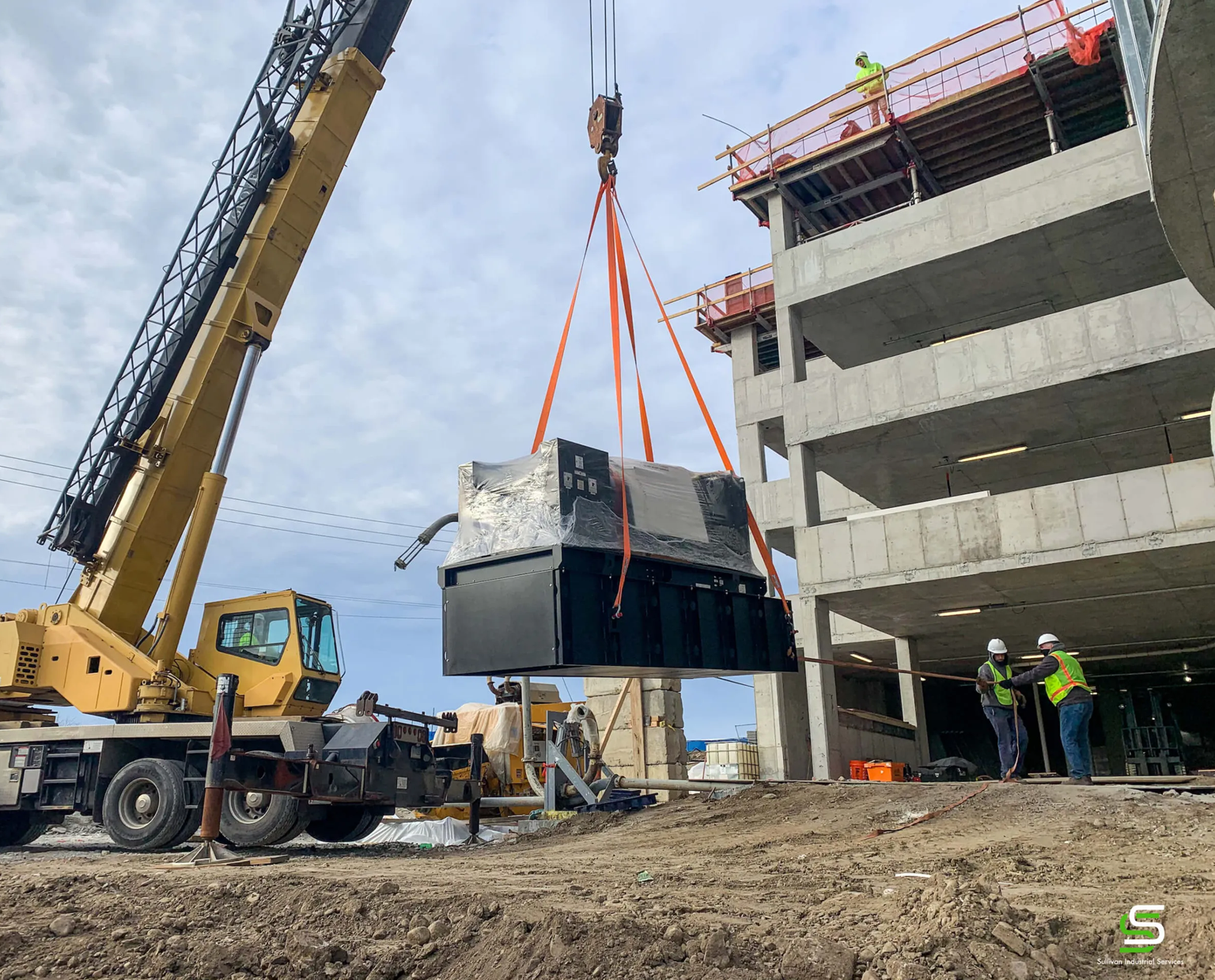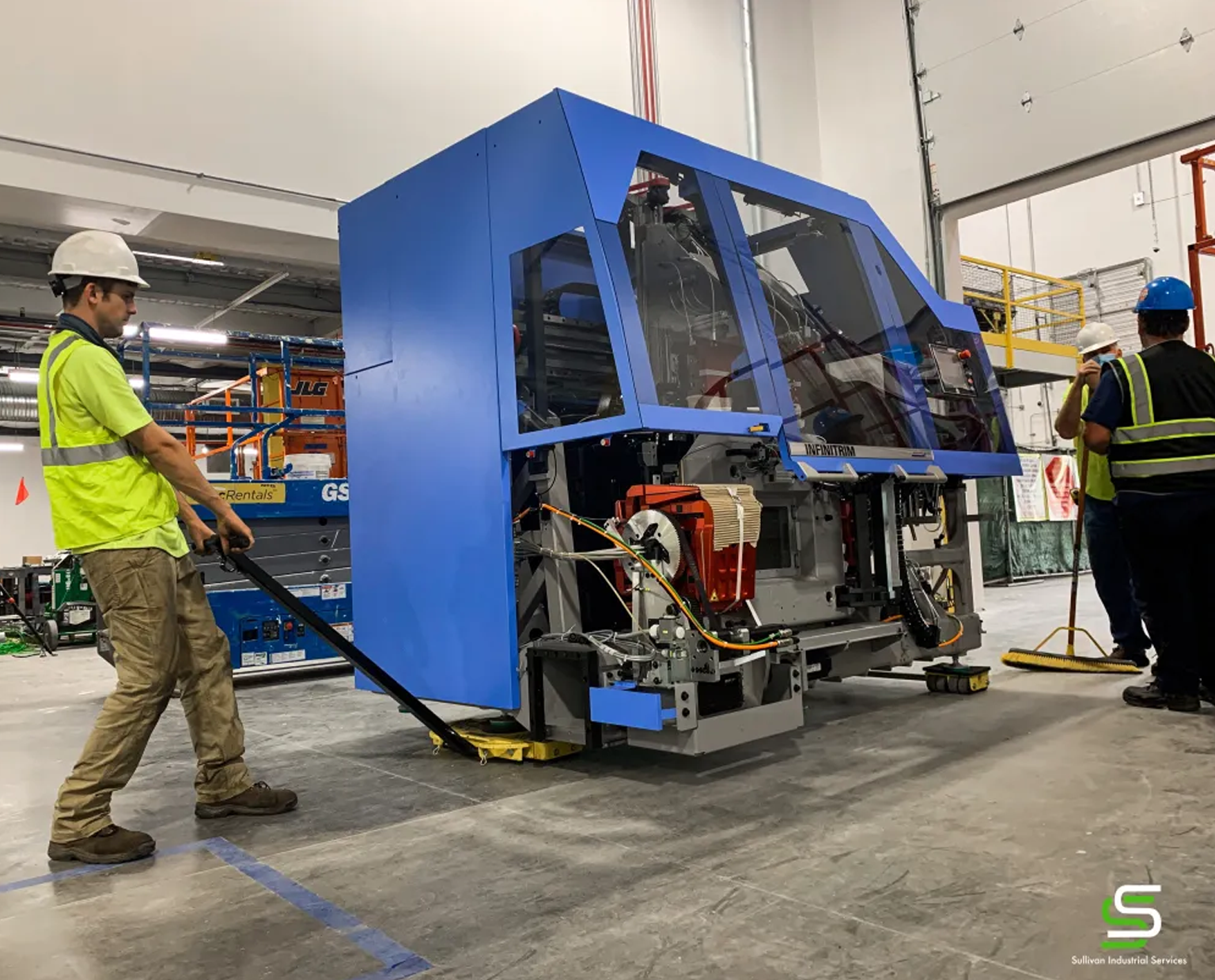 The Rigging & Machine Moving Process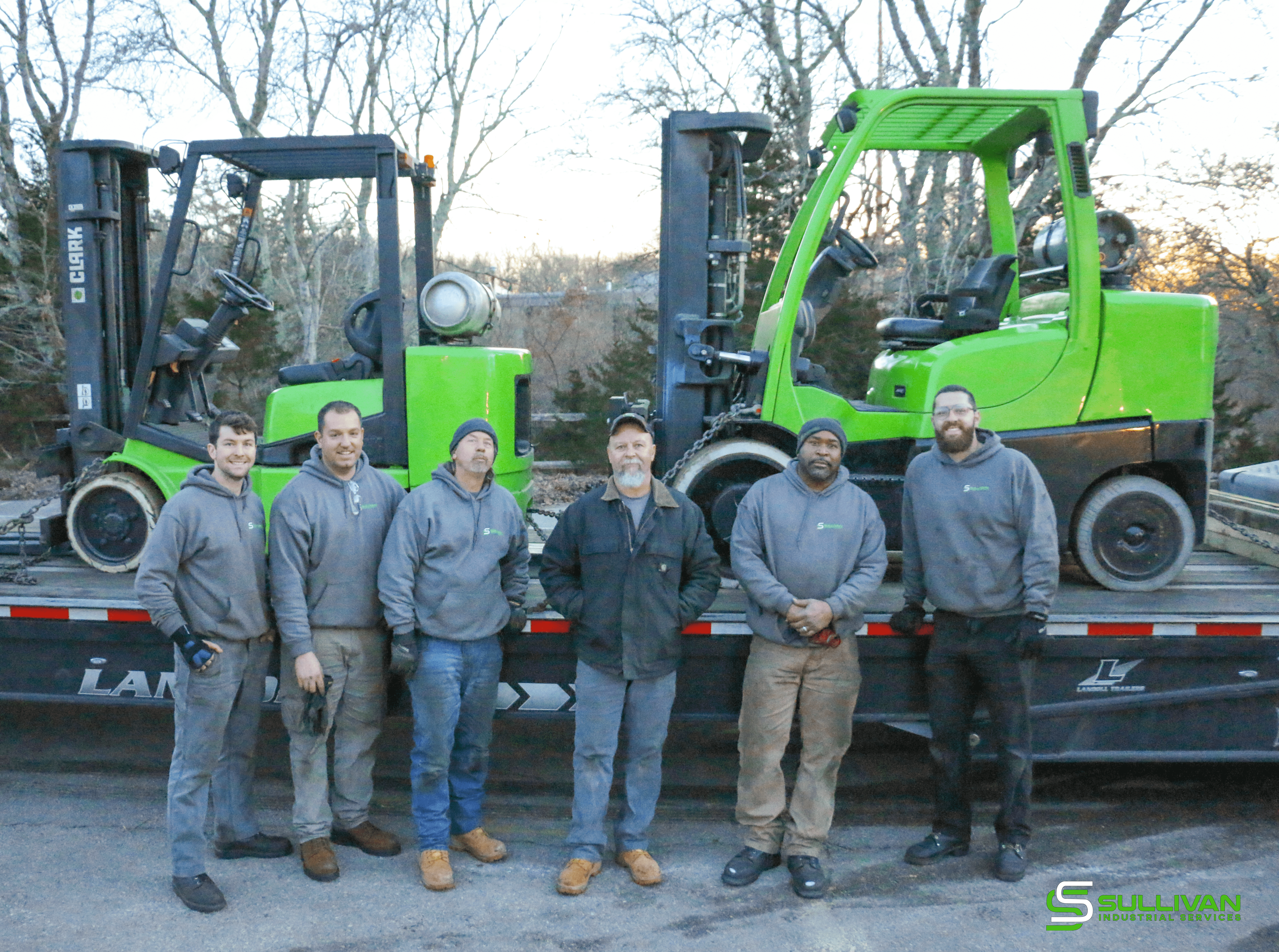 If you would like to reach out to Sullivan Industrial Services for our rigging assistance, there are a few ways you can do so. You can simply give us a call at 203-859-4238 or send an email to contact@sullivanindustrialservices.com. You can also fill out a form on our website including your name, email address, company name, phone number, a message explaining what you need, and the weight/dimensions of the item(s) that need rigging. After we've received your message, we can report back to you with a quote.
Services
Rigging & Machine Moving
Rigging, Crating, and Heavy Hauling Across CT & the North East
Sullivan Industrial Services is warehoused in Milford, CT with a second location in Bloomfield, CT, and serves small and large businesses throughout Connecticut and the North East including but not limited to:
What is machine moving and rigging?
Rigging is the process of lifting, relocating, or moving equipment with specialized tools. Rigging is how machines are safely and properly moved from one place to another.  This process typically employs tools such as porta powers, jacks, skates, shackles, slings, turnbuckles, wire rope, chains, and chain hoists. With the aid of forklifts, tractor trailers, and cranes, we do the heavy lifting so you don't have to.
Do you have the necessary certifications and licenses for machine moving and rigging?
Yes, we do have all the necessary certifications and licenses for all the services we provide, including machine moving and rigging. You can trust that the job will be completed in accordance with Occupational Safety and Health Administration (OSHA) standards at all times. All our riggers are at least OSHA 10, and all have forklift licenses as well as specialties in areas such as elevated work, confined space, and fall protection. Even our office personnel carry these certifications, ensuring that no one is put in a dangerous position.
Can you handle the relocation of large-scale industrial equipment?
Yes, we can absolutely handle the relocation of large-scale industrial equipment. We have the expertise and equipment necessary to handle projects on both national and global scale. We offer full-service solutions from small-machine shops requiring forklifts to large crane projects. For example, we recently moved delicate lab equipment weighing only about 40 lbs. and in that same week, we relocated a piece that weighed 230,000 lbs.
How long does a typical machine moving and rigging project take?
The answer to this question really depends on the scope of your project. Are we talking about the simple transportation of one piece of equipment or are we talking about the relocation of an entire plant? So, the timeline of a rigging project varies as it's dependent on what the project is. But rest assured our end-to-end project management team can offer thorough planning and execution strategies that can have your project run smoothly and efficiently.
How experienced is your team in handling delicate or precision machinery?
Our team is more than experienced in handling delicate or precision machinery. The professionals here are trained to handle all kinds of machinery including those that are delicate. With some of the top riggers in the northeast on our team – Kevin Sullivan, Harry Dunn, Robb Randolph, and Jeff Cataldo – we are bringing to you almost a 100 years of combined industry experience. In this time, we have honed and perfected our operations and services to better serve you and your companies' individual needs.